According to the research you'll see right here, an outbound lead is 62% more expensive than an inbound one. And did you also know that it's 6 times cheaper to retain a customer than to attract a new one? Building an automated inbound strategy can bring leads to your site, building you a database of qualified contacts that will be yours, well, forever...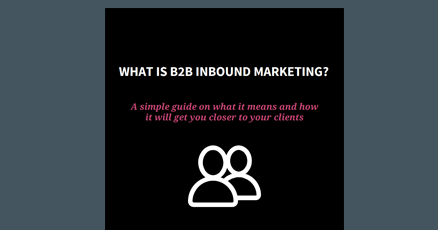 Download this free ebook and get some info on:
The numbers that prove that Inbound Marketing is the right choice.
What Inbound Marketing can do for your business at each stage of the sales funnel.
Traditional marketing, based on advertisement, no longer really makes sense in a digital society where internet users view up to 5,000 ads per day. Inbound Marketing offers an alternative, where the marketing process is transformed to effectively connect with the customer and guide him through the sales funnel, connecting the dots from visibility to conversion. Take a look at this e-book and get some insight as to how marketing departments are starting to operate with a new focus on engagement through automation, and fewer Tango ads.